December 7, 2020 | Entertaining | David McCluskey
Beautiful Holiday Offerings from Notre Vue Estate
Season's Greetings!
The holiday season is upon us, and as we all review our shopping lists, it can get a little daunting. Fortunately, we've made it easy for you this year!
Send your loved ones a bottle
(or three) of Notre Vue Estate Wine!
2019 GSM Trio Gift Box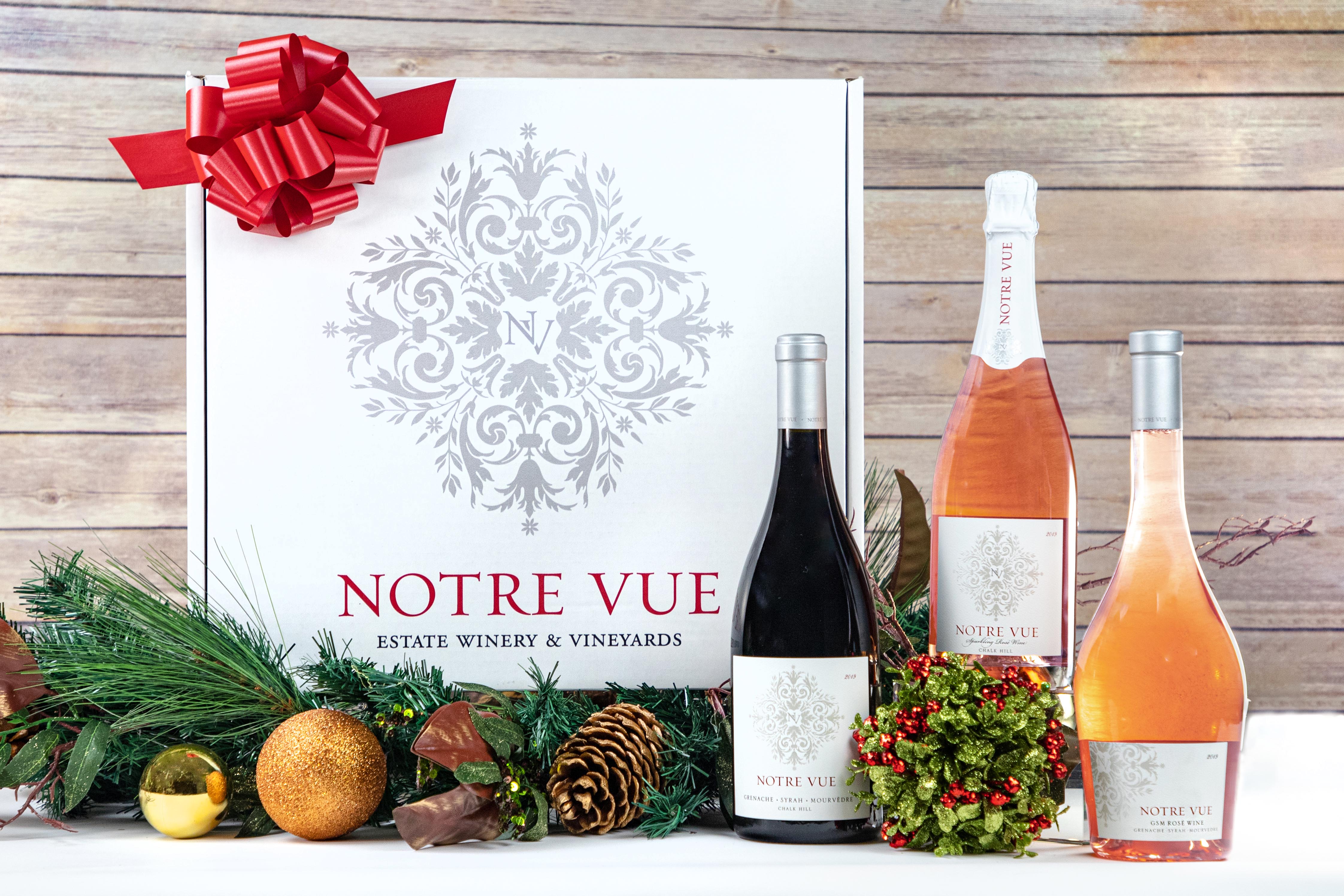 This year we're offering our 2019 GSM Trio. Encased in a beautiful box with wrappings, and including a personalized note card, your special someone will find a bottle each of our GSM Rose, GSM Sparkling Rose, and GSM Red Blend, all from the fantastic 2019 vintage.
This special gift pack is available with complimentary ground shipping until December 14th, to guarantee delivery before Christmas.

---
Fill out our easy gifting form available here, and email it to us at jen@notrevueestate.com. We'll take care of the rest!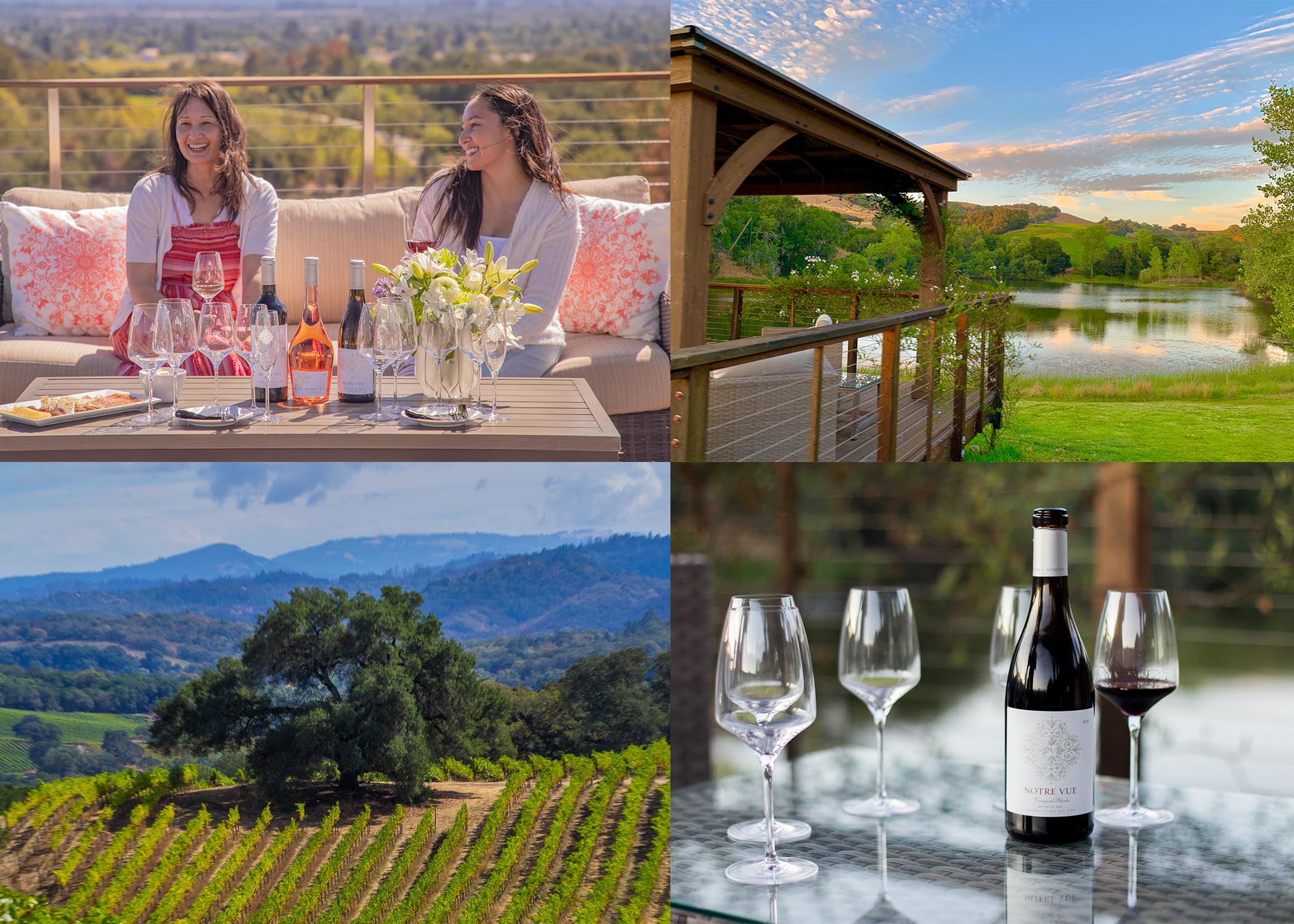 Give the gift that keeps on giving, three times a year!
A one year Tapestry Club Membership here at Notre Vue Estate!
Yes, by giving your loved one a Tapestry membership, not only will they receive three delicious shipments of Notre Vue and Balverne wines, they'll also enjoy the benefits of Membership here at the Estate! When you give a membership, you're also gifting complimentary tastings, hiking and biking access, picnicing areas, and more!

---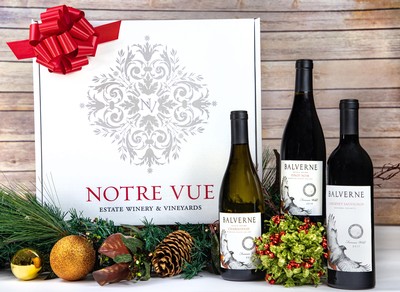 For the Balverne fans, we are also offering a wonderful Balverne Trio Gift Package that's perfect for the Holiday table. A vibrant and luxurious Chardonnay that will be perfect for the Turkey, a fruit forward Pinot Noir ready for the Ham, and a bold Cabernet Sauvignon to cap it all off.

---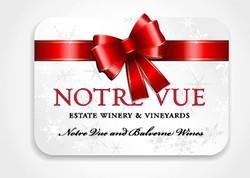 Looking for something else? We've got you covered with gift card options ranging from $100 to $1000, and everything in between.