Our Winemaker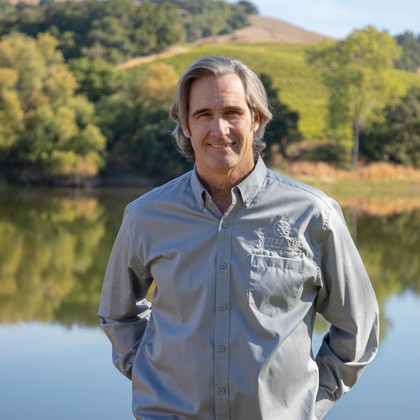 Born and raised in San Francisco, Alex Holman graduated from CSU Fresno with a B.S. in Chemistry after spending five years in the U.S. Army. Alex started his career as an analytical chemist which led to Director of Research and Development for an agricultural chemical plant in Fresno. While raising two boys as a single parent, Alex went back to Fresno State to complete the Enology program and started his wine career as an Enologist for Golden State Vintners making Christian Brothers Brandy, Port and Sherry.
As a winemaker, his career has been entirely based at family-owned wineries. Most recently at Rack and Riddle, Holman has also made wine for Keller Estate, J. Rickards, Dry Creek Vineyard and Paul Hobbs. Having worked in every sub-AVA in Sonoma County, Holman feels the diversity of Notre Vue Estate's terroir and grape varieties is second to none. Alex is very passionate about combining innovation with traditional practices as well as nurturing the marriage between science and art. "The canvas of Notre Vue Estate is one of the most exciting opportunities of my life and I look forward to making beautiful wines from the most extraordinary Estate in Sonoma County," he says.
Alex is also an avid home chef and gardener and expresses his artistic side by making furniture from wine barrels and exposing nature's wondrous beauty.