Balverne Wines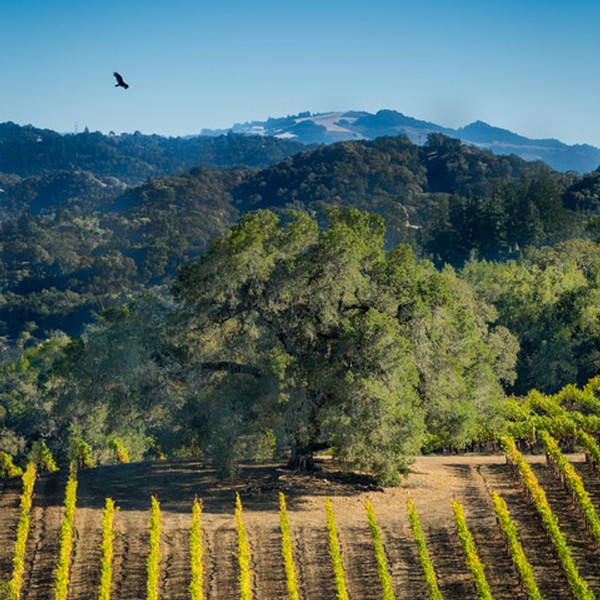 Balverne began making wine in 1972. In tribute to that heritage, we resurrected the majestic red tailed hawk design of the original label and maintained the Anglo-French name that is based on the natural beauty of the site known as a "Place of Trees." By cultivating wines with distinctive profiles that expressly link them to their terroir, Balverne is committed to unwavering quality at the highest level. Balverne wines include award winning, Sauvignon Blanc, Chardonnay, Pinot Noir, and Cabernet Sauvignon.
Our winemaker, Michael Westrick, draws on rich, diverse vineyard sources that feature a variety of elevations, exposures, soils and microclimates. With knowledge borne of deep experience, his approach to winemaking encourages the highest expression of personality, intensity and distinction in each varietal we produce.
A significant portion of our acreage was awarded to the Sonoma County Open Space District and designated Forever Wild. Red tailed hawks preside over this land and our source vineyards. We honor our heritage as stewards and share the passion of living Forever Wild. For more information please visit Balverne.com or visit our online wine shop to purchase current vintages.