Private & Group Events
Notre Vue Estate is a destination winery tucked away between Chalk Hill and Russian River AVA's, offering magnificent sites, world-class wines, breathtaking views and outstanding service, all to create memories that last a lifetime for you and your guests.
World-class Estate Wines
Taste and select from a diverse wine list, including both Notre Vue Estate and Balverne Wines to accompany your menu. Reflecting the diversity of the Chalk Hill and Russian River Valley appellations, our artisan wines are handmade in small lots in style that emphasizes balance, brightness and terrior-inspired sophistication.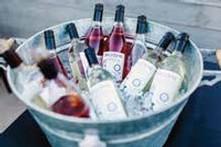 Complete Customization
A Notre Vue Estate liaison will be at your service to assist with coordination and customization, as well as to ensure ease of provision of all required services such as restrooms, water, and power.
Taste and select from a diverse Notre Vue Estate wine list to accompany your menu.
Choose from a list of preferred vendors who bring expertise and familiarity with our facility and setting.
Leave the weather to us. Relax and plan your event knowing that we can accommodate your group rain or shine. (Venue occupancies from 8 to 100).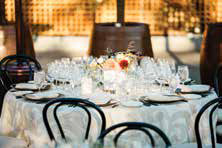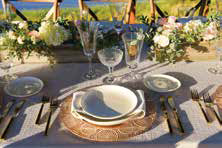 ---

Magnificent Events Sites
Choose from several sites within our Estate to best fit your celebration. Options range from our Lakeside Pavilions, which feature a private lounge space overlooking our upper lake, to our Notre Vue Room, which is ideal for small groups and intimate dinners, to our Block 23 Terrace, which offers stunning views and a space away from it all.
Block 23 Terrace
Our Block 23 Terrace offers stunning views and is a beautiful backdrop for both intimate dining and expansive event design. Occupancy up to 100 guests.
Lakeside Pavilions
These Lakeside Pavilions offer the opportunity to relax and enjoy a private area with lovely views all around. Occupancy up to 40 guests.
Notre Vue Room
This private reserve room in the Tasting Salon offers the opportunity for an intimate and relaxed setting. Occupancy up to 20 guests.
---
Site Fees*
Intimate Event
8 - 20 people, up to 3 hours
Per-site Fee: $1,000
Wine Minimum: 1/2 bottle per person
Wine Service Staff: $150 for 1 bartender

Two intimate site options to choose from: our memorable Notre Vue Room or Lakeside Pavilions.
---
Social Event
up to 50 people, up to 4 hours
Per-site Fee: $3,000
Wine Minimum: 1/2 bottle per person
Wine Service Staff: $150 for 1 bartender (up to 50 guests)

---
Grand Event
up to 100 people, up to 5 hours
Per-site Fee: $5,000
Wine Minimum: 1 bottle per person
Wine Service Staff: 1 bartender per 50 guests $150 ea.

For the Grand Event, full use of either our Lakeside Pavilions or Block 23 Terrace is included. Additional options such as focused wine tastings and food pairings are also available.

*-Rates include only the features listed in the above event description; an on-site event liaison; an hour set-up and breakdown before and after the event. Prices subject to change without notice. Refer to complete list of terms and conditions included in event contract.
**-Preferred Vendor List available upon request.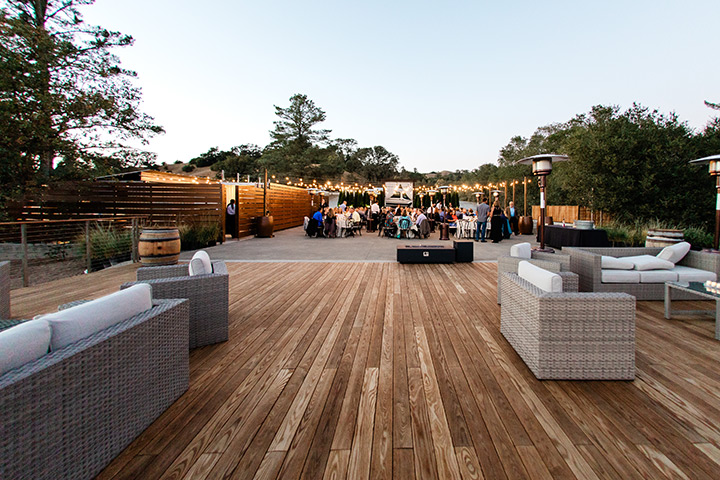 ---
Contact
For Private & Group Events, Event Planning & Venue Tours,
Contact Jennifer Hanshew, Hospitality & Events Manager
Jennifer@notrevueestate.com
707-433-4050