Safety at Notre Vue Estate During COVID-19
In this time of Covid-19, we are taking many precautions to protect against the spread of the virus. Below you will find a rundown of how we're actively working to keep you safe, and what to expect during your visit.
We ask that any member of staff or a guest who is not feeling well and presenting flu-like symptoms or signs of a fever to please stay home. If you have any doubt, use this Symptom Checker:
https://covid19healthbot.cdc.gov/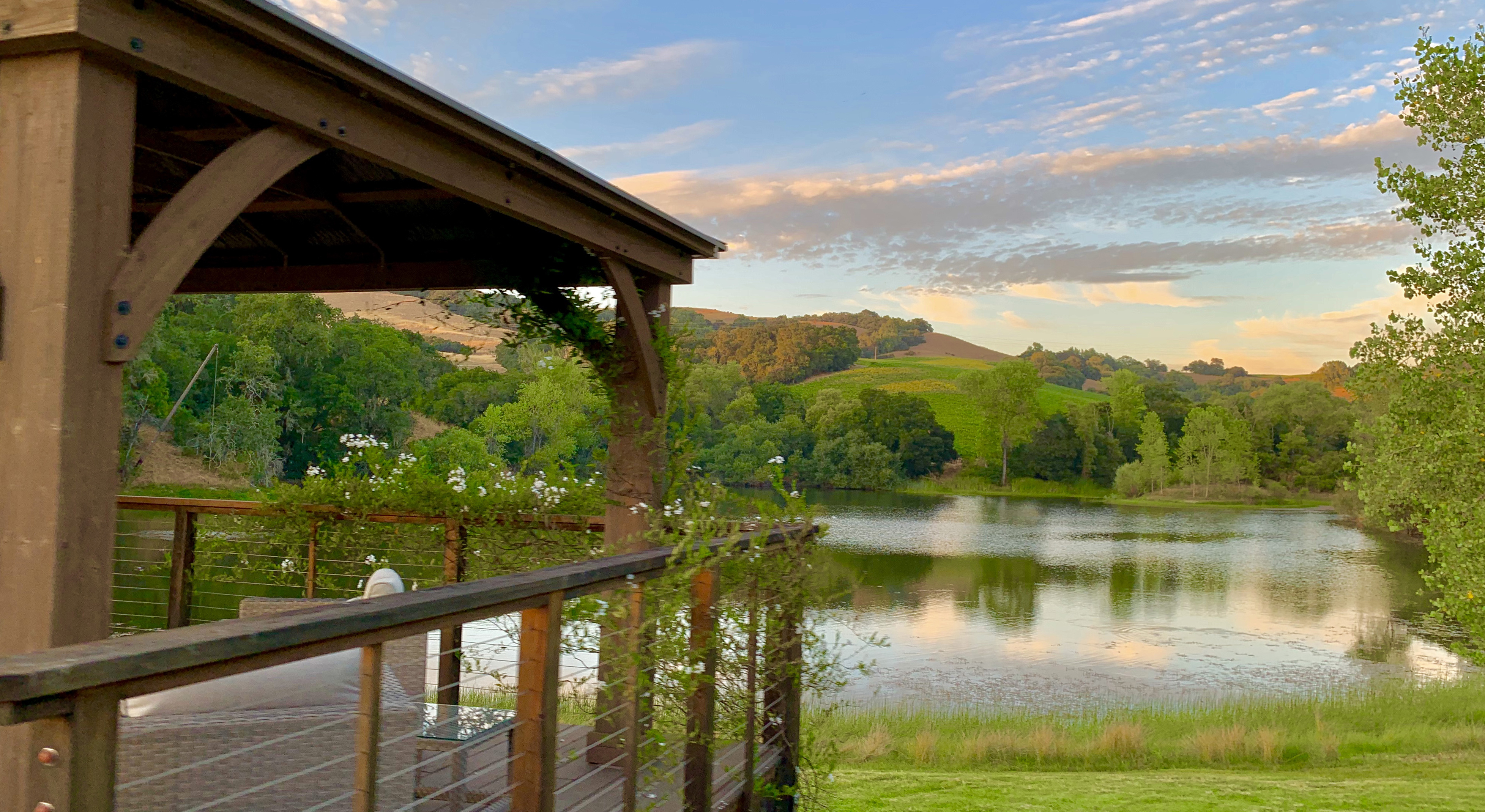 Reservations are for up to 6 guests, all from the same party.

We will not mix your visit with any of our other customers.

We will not share bottles between groups.

After being admitted through the front gate, your host will greet you at your chosen tasting location.

We will give you a squirt of hand sanitizer and seat you at either the Block 23 Terrace or our Lakeside Pavilions.

Please bring and wear a mask at all times when not seated for your tasting. For most people, this will be upon arrival, dpearture, and if you need to use the restroom.

Our hosts will wear personal face coverings during your entire experience for both your protection and theirs.

Tables, chairs handrails, doorknobs and the restrooms will be sanitized between appointments.

Although your experience may not be what you are used to, these steps will help make sure you have a healthy as well as fun experience at the winery!