April 21, 2017 | Renee Brown-Stein
Welcome to Notre Vue Estate Winery & Vineyards!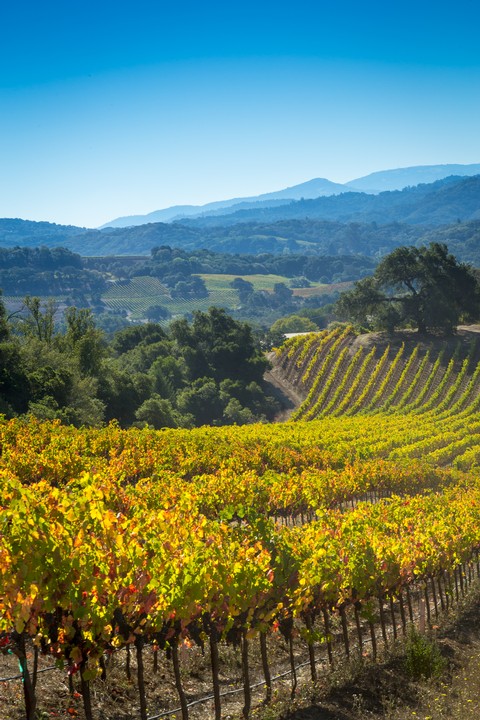 BREATHTAKING. There are only a handful of experiences in life that can be described as such — A moment so awe inspiring that you take pause. In 1992, we were captivated by just such a moment, as we stood atop a ridge overlooking 710 acres of breathtaking, rolling hills of Sonoma countryside.
This incredible landscape forged over eons would one day become the Notre Vue Estate. Over the years, through foresight and determination, the vineyards of the estate have been planted and tenderly cared for and now include 18 varietals that are the foundaRon for our exceptional wines. The estate spans two world-­‐class viticultural areas: the Chalk Hill appellation, with its ashy volcanic soils suited perfectly for Bordeaux varietals, and the ancient river bed of the Russian River appellation, ideal for Burgundian varietals. Preserving the natural beauty of the land has always been at the heart of our vision. For this reason our undulating vineyards weave through a much larger tapestry that now includes 350 acres of our estate that we have protected in perpetuity as open space land, preserving the beauty of Notre Vue for generations to come.
This synergy between vine and ecosystem creates a harmony that feeds our vines and supports the abundant wildlife as well as the natural flora and fauna. Today, standing here on that same ridge, Notre Vue Estate is a prominent winery and vineyard destination known for our authentic guest experiences sought after by loyal customers and wine enthusiasts worldwide. Our estate is a place where you can enjoy the beauty of vineyards or gardens, relish the natural environment and the beautiful vistas, appreciate the architecture and the overall rustic elegance along with the welcoming charm that are all a part of the essence that is Notre Vue Estate.