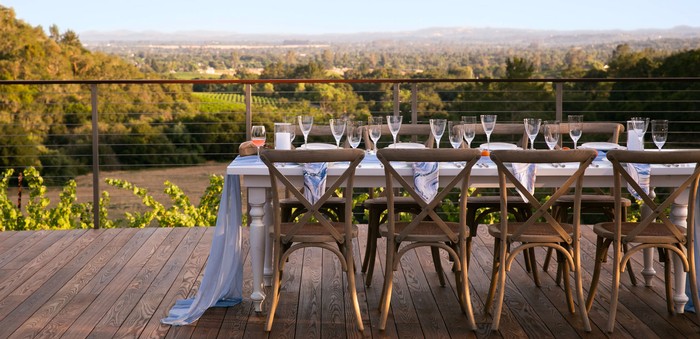 Harvest is officially underway!
To celebrate this vibrant growing season, on Saturday, October 3rd we invite you to our annual Harvest Winemaker Dinner, featuring Alex Holman's artisan crafted, exclusive pre-release wines. Alex's wines have proven to be outstanding, receiving multiple gold medals and 90+ point scores.
Join us high above the vineyards on our breathtaking Block 23 Terrace; we'll kick off a wonderful evening with a glass of sparkling wine before enjoying a gourmet four-course dinner by Chef Didier of Pascaline. A true French chef in every sense, Chef Didier crafts luxurious food from the finest ingredients Sonoma County has to offer.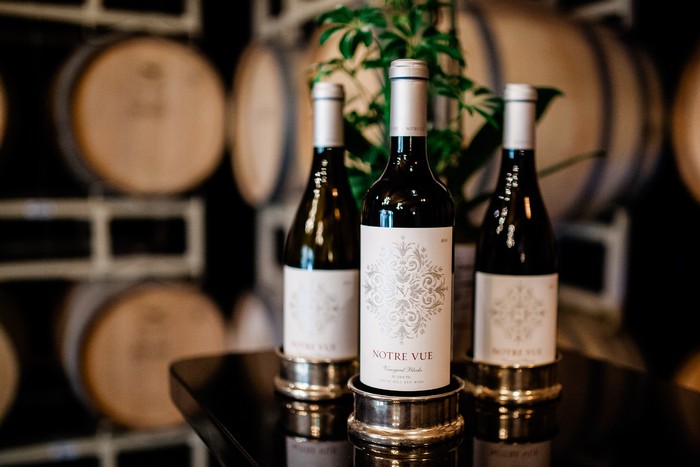 Learn how each wine has been perfectly paired to each course as Winemaker Alex and Chef Didier lead an interactive, witty, and educational evening!
Tickets for this magical evening are $225 per person / $195 Wine Club
Group Minimum of Four Recommended
We will be practicing social distancing and CDC recommendations
Due to these safety measures seating will be limited to 20 attendees
Saturday, October 3rd from 5:30 pm - 9:00 pm