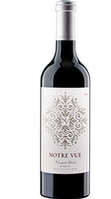 2014 Notre Vue Bordeaux Blend $59.00 / 750ml
Complex, ageable, balanced, and delicious; the 2014 Bordeaux style blend has all of the classic hallmarks of an incredible bottle of wine. Dark fruit permeates the blend with notes of blackberry, plum, black cherry and currants radiating from the glass. Two years in French oak deliver a touch of spice and vanilla that linger into the finish. Pairing beautifully with duck breast and short ribs alike, the 2014 Bordeaux Style Blend is the perfect wine to keep you warm this winter.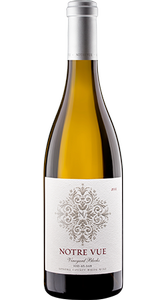 2014 Notre Vue White Blend $39.00 / 750ml
Chardonnay and Viognier make an unlikely team in this sumptuous blend. Lush aromatics of Bose pear, white lilac, and lemon zest deliver elegance and nuance before the first sip reaches your lips. A balanced touch of buttered toast and spice carry through the mid-palate, mingling with Granny Smith apple on the wine's long, subtle finish. The 2014 Notre Vue White Blend is the perfect companion to seared scallops with wild mushrooms.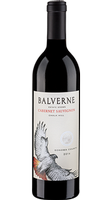 2014 Balverne Cabernet $33.00 / 750ml
This Cabernet is richly layered with flavors of spice: vanilla, allspice, cinnamon, and cardamom, blended with hints of berry, raspberry and cassis flavors from the grapes. The lengthy finish is smooth and well-balanced. This exotic mélange continues to develop during bottle aging. A noteworthy wine will change as you consume it - every swirl and sip will bring forth a new sensory aspect of the wine.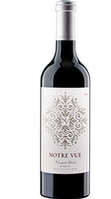 2015 Notre Vue Bordeaux Blend $59.00 / 750ml
There are few things more exciting around the winery than the release of new wine. After waiting an entire growing season, two years as the wine developed in the barrel, and another year in bottle, the 2015 Notre Vue Bordeaux blend is definitely worthy of patience. With notes of cassis, black currants, tobacco, and plum, the blend finishes with a perfect balance of tannin and acid.

Hi ... Jen here, I am the hospitality and events manager here at Notre Vue Estate! I wanted to let you all know that we have some exciting upcoming events to share. Whether at the winery or out in the community, please join us and let's have some fun together!
We will be announcing our 2019 Calendar of Events soon. We also have our Block 23 Terrace completed in addition to our Notre Vue Room and pond-side Pavillions; we can't wait to host tastings and events for you and your guests. Please visit our events page Upcoming Events. Contact Jennifer Hanshew at 707.433.4050 x126 or jennifer@notrevueestate.com.
Wine and Food Affair: November 3-4, 11 am-4pm
Winter Wine Walk: November 15, 5pm-8pm
Paint Night with Painted Cellars: Nov. 8, 6pm-8pm
Wreath Making with Dragonfly Floral Design: December 2, 11am - 1 :30pm
Notre Vue Holiday Party: December 8, 1 pm-4pm

Blue Cheese Crusted Filet Mignon with Port Wine Sauce
An outstanding wine calls for an outstanding dish to match. With wine as bold as the Notre Vue Bordeaux style blend, nothing compares like a perfect cut of steak. The robust tannic structure is perfect for the richness of the filet, while the blue cheese and port wine sauce provide powerful flavors to compliment the wine.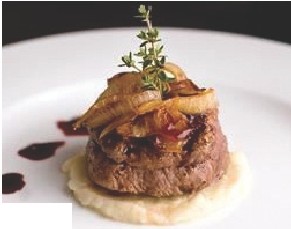 Ingredients
1 tbsp butter
½ cup white onion, minced
3 garlic cloves, minced
1 tbsp thyme, fresh chopped
¾ cup beef broth
½ cup port wine
1 tbsp vegetable oil
4 filet mignon steaks, 1 ½ inch thick ¾ cup blue cheese crumbles
¼ cup breadcrumbs
Directions
1. Saute onion, garlic, and thyme in butter until onions are tender.
2. Stir in beef broth and port wine, bring mixture to a boil. Reduce down to ½ cup. Set sauce aside.
3. Preheat oven to 350F
4. In a cast iron skillet, heat oil over high heat and sear both sides of the filets until brown. Place skillet in oven.
5. Roast fillets in the oven for 15 minutes for medium-rare.
6. Remove skillet from the oven and preheat the broiler.
7. Mix blue cheese and breadcrumbs together and sprinkle over fillets.
8. Place filets under the broiler for 3-4 minutes or until the cheese is browned and bubbling. Let sit for 10 minutes.
9. Serve with warmed port wine sauce.